Pricing
Better Business, Better Life!
You Are About To Experience The Full Benefit Our Membership Provides.
Protection - Advice - Support - Savings
Your Investment
Pay Monthly
Cash Flow is
king
Manage your membership
monthly
£9.00+ VAT
billed monthly
Join Now
See Plan Features
5 Helplines
Legal
HR
Tax
VAT
Health and Safety
Document Suite
Pay Annually
Get it done in
One
Enjoy great value with an
annual investment of
£99.00+ VAT
billed annually
Join Now
See Plan Features
5 Helplines
Legal
HR
Tax
VAT
Health and Safety
Document Suite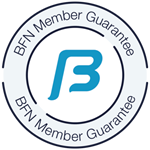 "Buy with confidence; your investment is backed by our 30 day money back guarantee"
Frequently Asked Questions
Who should join Business First Network?

Sole traders, directors in companies, partners in business, professionals, start-ups, entrepreneurs, solopreneurs, self-employed in the gig economy, outsource freelancers. In fact anyone that runs or owns a business.

What happens if I am facing a tax investigation or other risk?

You simply phone our claims helpline and register as soon as you are aware of the problem. Once we have collected the relevant information about your business challenge we put the appropriate measures in place to deal with that business risk.

Why should I join Business First Network?

If you own or run a business and want to make sure that you have the resources and information you need to successfully and efficiently deal with today's ever more complex business legislation Business First Network is ideal for you.

How much is available to defend my business in prosecutions?

When you face a tax investigation, employment dispute, health and safety prosecution or one of the many other business risks in today's business environment you will be covered for legal and professional costs of up to £100,000.

When is the right time to join?

Now is the right time. As a business owner you can fall foul of red tape, tax investigations, employment disputes or other compliance issues at any time. It is much better to be prepared and ready to protect your business than to face extra costs, time and stress and even risk business failure.

Can I use my own Accountant or Solicitor to defend me?

Business owners often wish to use and are comfortable with their own professional advisors. As part of our legal and professional fees cover, following the appropriate agreement, you can choose your own Accountant or Solicitor.

Can being a member help me save money?

Your membership will save you money on everyday business services including telecoms, merchant services, energy and business insurance. What's more with free access to our five business advice lines you will be able to save time on money on costly and lengthy business legislation and compliance.

Can I change my mind?

Yes, you have access to the Business First Network 30-day money back guarantee either on joining or at renewal.

Can being a member help me improve my business?

With access to Business First Networks business intelligence, including guides, monthly newsletters, educational events, online webinars and resources you will have the information at your fingertips to keep up with business ideas, technology and trends that will help you run your business.

How long does my membership last?

Your membership lasts for one year from the date of joining. To avoid a break in this important protection for your businesses we will automatically renew your membership. You have access to the Business First Network 30-day money back guarantee at joining or renewal.

Can I meet and do business with other members?

With our local networking events, social media groups and the Business First Network member Marketplace you can meet like-minded business owners and promote your products/services.

Can I refer other business owners, suppliers & customers?

Yes, we are always keen to recruit new members and have a referral affiliate scheme where you can receive a reward for each successful referral.

Do I have immediate access to Business First Network's helplines?

Yes, as soon as you join you will receive an email with your membership number and details on how to access the helplines for 24/7 legal advice, 24/7 HR advice, tax advice, VAT advice and health and safety advice. This means that you can deal with time consuming business issues quickly and efficiently and still be able to get on with running and growing your successful business.

Can I upgrade my membership at any time?

Yes, you can upgrade your membership status at any time by contacting our Membership Care Team.